This is Jason, the owner of "Personal Touch Custom Rods"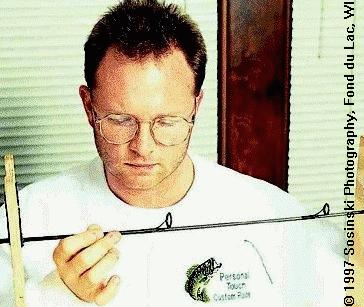 All guide wraps and decorative thread work is done by hand.
Jason feels this is the best way to maintain consistent quality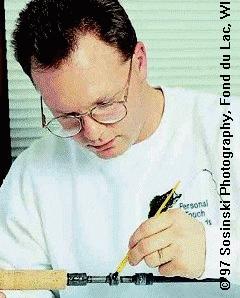 When epoxying the reel seat on it's extremely important to create an airtight seal to insure maximum sensitivity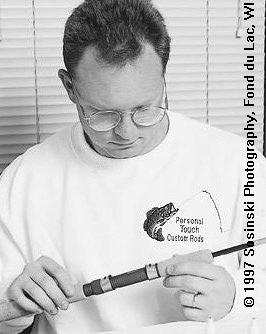 Aligning and re-checking the fit of handle components before clamping the epoxied handle assembly together
Have we perked your interest? Would you like to find out how much a rod built for
you
might cost?
Take a moment to fill out our
Online Quote Form
Questions about techniques or materials? Comments? Click the E-mail below & write Jason at:
&quotPersonal Touch Custom Rods"

Back to "Personal Touch Custom Rods"
Author is a Member of the

This page Designed by BobberBob